College Financial Aid - June 2020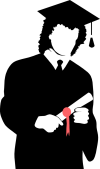 With many years of College Financial Aid experience, we understand how overwhelming and complex the college financial aid process has become. By implementing appropriate strategies designed for your specific situation, the amount of aid available to you can be increased dramatically.
This is often true even for parents who think they are too wealthy to benefit!
Our goal is to make college costs more reflective of what parents can afford, not what the colleges would like them to pay.
Did you know that this year's
HIGH SCHOOL SOPHOMORES and JUNIORS
are on the
"Financial Aid Clock"
, and your
2019/20/21 tax returns will likely be in play
? You may need to do some things now to maximize your financial aid. Do not allow more time to pass without learning how the Financial Aid System works.
Call Dave Landry today at 508-739-2020 x1 to see how much you may benefit based on your current financial profile.
Begin now to plan for college in 2020/2021/2022!
If you have any questions at all about the college financial aid process call today or
contact us online
.
---
---
Central Mass College Funding Advisors
290 West Main Street, Second Floor Suite 19
Northborough, MA 01532
Voice: 508-739-2020
Fax: 508-739-2270