Our Mission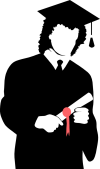 Central Mass CFA's mission is to guide families through the financial aid process. We show them how to maximize the benefits they are eligible for without depleting dollars from their hard-earned assets, savings and/or retirement funds which in many cases are already earmarked for their future financial stability.
We examine ways in which a family can lower their education costs by providing an assessment of the parent's financial profile and identifying areas of potential savings in college costs by increasing their eligibility for financial aid.
We accomplish this by suggesting strategies that restructure a family's financial profile in compliance with financial aid formulas, so families may gain access to increased levels of federal and state aid, as well as campus-based scholarships, loans, grants and work study programs.
Our Approach
At Central Mass CFA, our goal is to make the financial aid process simple and effective so you can make important financial decisions regarding your family's education.
We will be happy to calculate your Expected Family Contribution (EFC) based on information you provide us
here
. We will take an objective look at your situation and suggest a variety of ways to maximize your eligibility for financial aid.
Once you receive the results of your free and no obligation EFC calculation from us you may decide it is worth your while to schedule a series of meetings with us. These meetings will cover specific strategies for your current situation you can use to achieve maximum financial aid.
---
---
Central Mass College Funding Advisors
290 West Main Street, Second Floor Suite 19
Northborough, MA 01532
Voice: 508-739-2020
Fax: 508-739-2270